29 Apr 2020
The 2020 Top 5 Smart Home Technologies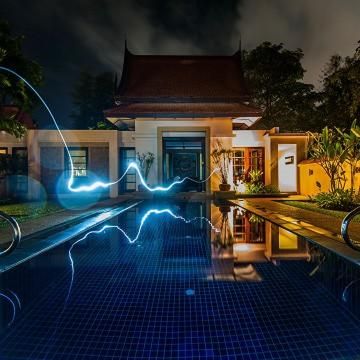 There are so many Smart Home Technologies out there - but how do you know which ones are right for you? Would you like them to warm up your house before you got home? Or, would you like them to keep your home safe? There is no limit to the amazing smart technologies available on the market at the moment. So, the Smart Home Expo wanted to give you a breakdown of the latest inventions out there.
So, take a look at our current top 5…
1. Amazon Echo including Echo Show, Echo Show 5 and Echo Spot
Now, we've all heard of the Amazon Echo, but, did you know that it has a range of products all powered by Alexa, Amazon's handy voice assistant. Alexa has the technology to control most of the gadgets in your house by the sound of your voice including speakers or your TV for example.
2. Wink Hub 2
Next up we have the home Automation Hub, the Wink Hub 2, 'The Maestro of your Smart Home'. This works with devices that use our partnered companies like Z-Wave and Zigbee, as well as Bluetooth, and Wi-Fi. Wink Hub 2 is the first smart home hub designed for the mainstream consumer, sporting industry-leading protocol support, a sleek design, enhanced connectivity, and security features that create a best-in-class experience.
3. Sengled Smart Wi-Fi LED Multicolor
If you're a novice to the Smart Home life and, with so many different gadgets on the market it's easy to get overwhelmed! If you want to shed some light on the different technologies on offer but don't know where to start … consider installing a Sengled Smart Wi-Fi LED. This affordable smart bulb can be installed in any standard E26 socket and connects directly to your home Wi-Fi without the need for a hub. It displays 16 million colors, supports Amazon Alexa and Google Assistant voices commands, and can interact with other smart home devices via IFTTT applets. It also comes with a user-friendly mobile app that lets you create lighting schedules and scenes, and tells you how much power the bulb is using. All of this makes it one of the best deals around for affordable smart bulbs.