29 Apr 2020
Smart home M2M market in the UK to grow at a CAGR of nearly 24% by 2021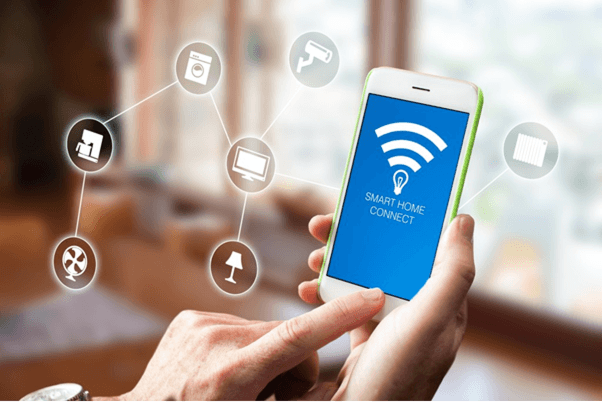 Technavio, a company that offers in-depth assessments on thousands of emerging and niche segments around the world, have released a report on the growth of the Smart Home industry in the UK. With their 500 globally respected, industry analysts, this report is an exciting look into the top players of the UK Smart Home game and an insightful look into how the industry will continue to grow.
Technavio forecast the smart home M2M market in the UK to grow at a CAGR (Compound Annual Growth Rate) of close to 24% during the forecast period of 2017-2021 with recognisable brands British Gas, Deutsche Telekom, Honeywell International and Vodafone leading the way.
The report is broken down into sectors where Smart Technologies are most often utilised such as; the healthcare sector, home entertainment systems, lighting control systems, home appliances, security and access control systems, and energy management and climate control systems.
Factors such as the increase of wireless internet and its power, coupled with the growing awareness of cloud services are major factors in the growth of Smart Home Technology companies. And, according to the M2M market forecast study, analysts have estimated the EMEA (Europe, the Middle East and Africa) to be the fastest growing regions in the global smart home market during the forecasted period. Factors such as the availability of high-speed wireless networks and increased smartphone technology have also contributed significantly to the growth of the smart home M2M market share and market value in these regions.
There is simply no limit to the vast potential of Smart Technologies and, here at the Smart Home Expo, we work with industry giants such as Honeywall, Tesla and Siemens to bring you the very latest products and advice from within the industry.
For access to the full report, simply follow the links below:
https://www.technavio.com/report/smart-home-m2m-market-in-the-uk
https://www.businesswire.com/news/home/20170601006591/en/Smart-Home-M2M-Market-UK-Grow-24
Also, make sure you follow the Smart Home Expo on social media @SmartHomeExpo for the very latest news, events and technologies taking the industry by storm.