30 Sep 2020
The Evolution of the Modern Kitchen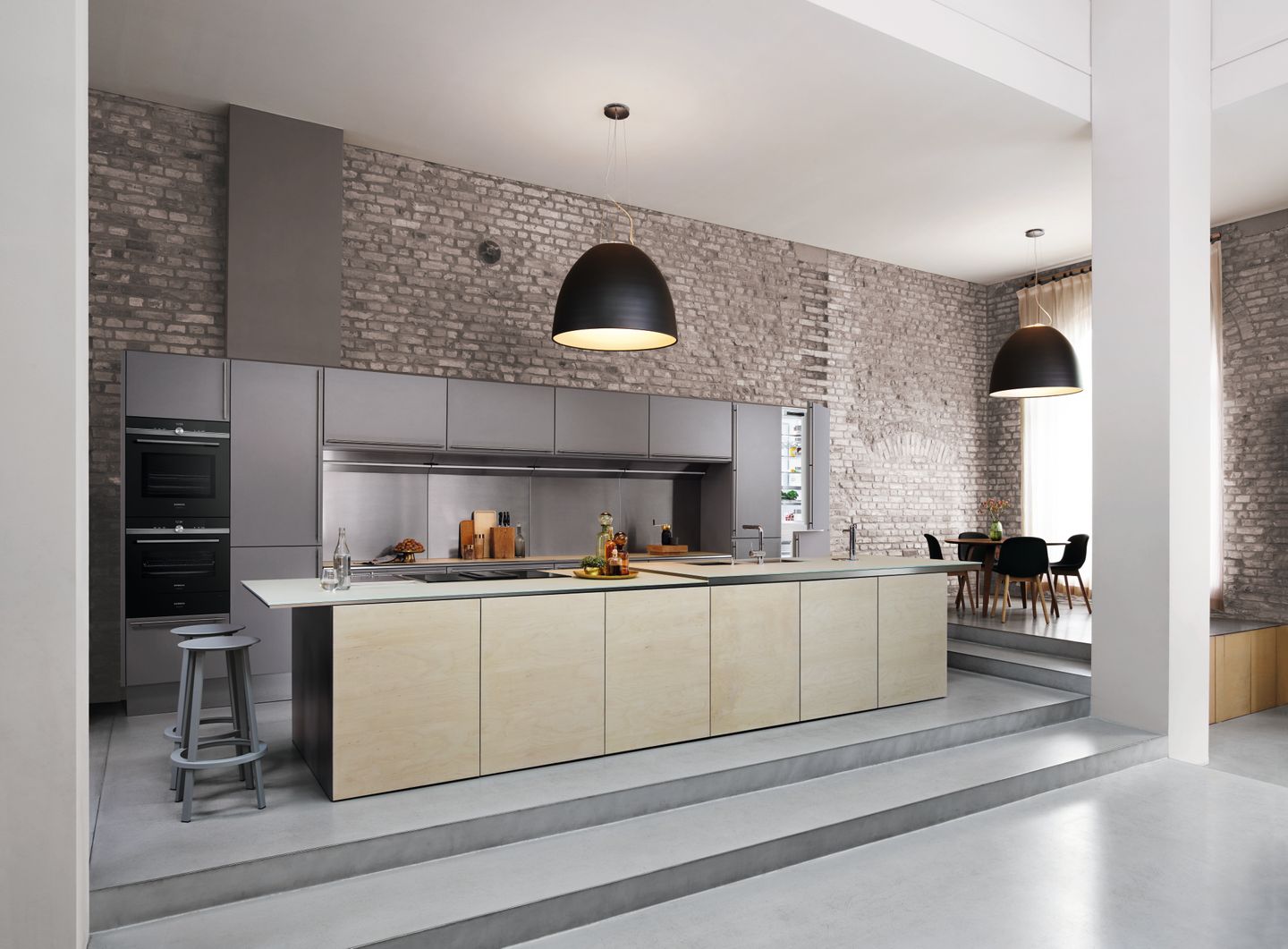 Wind the clock back 100 years. You are in a dark room, hidden from the dining and living areas of the house. It is a place for really hard, labour intensive work. Believe it or not, you are in the kitchen.
In a relatively short period of time the design and purpose of the kitchen has dramatically evolved more than any other household space. It is a journey of milestones reflecting changes in society, technology, design, politics and many other fascinating influences.
The kitchen 100 years ago
The 1920's saw an industrial explosion and a population boom. Factories were mass-producing appliances including the first fridges and gas stoves. At the same time electricity and running water were established as part of the home. Housing design was having to quickly adapt to become smaller and more efficient, and space for a kitchen was at a premium. This is when the 'Frankfurt Kitchen', introduced in Germany by an Austrian architect, Margarete Shutte-Lihotzy, became the first modern, low-cost solution to kitchen design. It was a concept for ergonomic efficiency - allowing for a cooker, fridge and sink to work closely together in a triangular layout for maximum efficiency.
Between the 1920's and 1930's the electric oven began to compete against the gas oven and the next decades saw the new development of the 'fitted kitchen'. Appliances were increasingly becoming integrated within cabinets - creating a clearer, more stylish and considered kitchen design.
The mid-century kitchen
By the mid-century, the kitchen's role had started to change from a single function space to a multi-functional room.
The architecture of Frank Lloyd Wright is often seen as the beginning of 'open plan' living and uninterrupted spaces. Within this new concept of space, the kitchen becomes a more integrated part of the home.
Increased disposable incomes, manufacturing in overdrive and a housing boom all had a huge impact on kitchen evolution. Equipment and appliances improved through increasing demand, technological advances, and competition. And style was now a key influencer in any kitchen purchase.
The kitchen and the items in the kitchen were now centre stage. And this move from back of house to a more equal footing in the household, is also seen as helping to overturn the outdated role of women bound to the kitchen at the back of the house.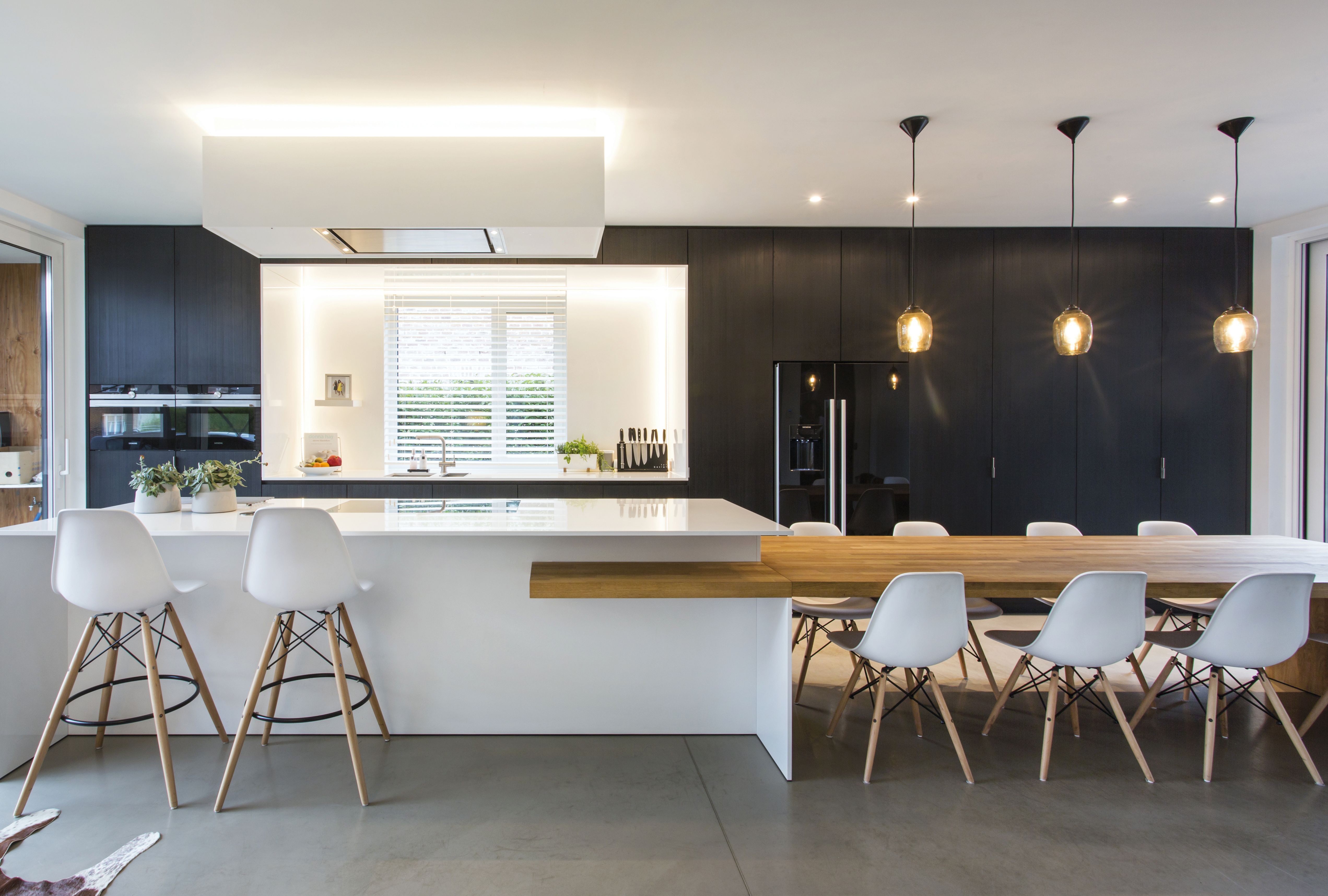 The fashion kitchen
In the 1960's and 1970's many more influences dictated the design and evolution of the kitchen. Fashion, colour and materials were all changing and becoming more daring - influenced by global styles rather than local ones.
Taste palettes were evolving too, changing with people travelling much more and wanting to re-create the new and exotic flavours they experienced. TV chef personalities helped hone cooking skills and inspire people to be creative in the kitchen. The dinner party was your opportunity to show your skill and your taste. Cooking was glamorous and being in the kitchen was cool.
By the mid 70's a new concept of hiding appliances started to appear, or more accurately, disappear. This started a more considered, cleaner and more integrated overall design approach to the kitchen. Higher disposable incomes were driving and demanding a new, more stylish aesthetic.
Kitchens today
The kitchen is now the first place you go to in the house. It is now the heart of the home.
The modern kitchen has gone full circle from medieval times when everyone gathered around a cooking pot to eat and be together. Today however, the kitchen is not just a single function room. It is for socialising, an office for working from home, a hub for families, and of course cooking.
Today, our kitchen appliances are not only efficient but now offer greater control and opportunities with connectivity. We can check if we have run out of an ingredient from the supermarket and we can start our oven on the way home. It is the impressive functionality of home automation that is not a gimmick in our home. It is something that becomes an important piece in our day-to-day lives. It allows us to live more seamlessly.
Technology within the kitchen enables us to take more control and to spend time doing what we enjoy. Whether it is guiding us in the kitchen for more effortless cooking, or for allowing us to socialise rather than slaving in the kitchen when we invite friends over for dinner parties. We will be able to cook to gourmet standards with chef quality equipment involving minimal effort. Innovative features such as recipeWorld, bakingSensor and fryingSensor Plus gives us the power of creating high standard culinary experiences to enjoy daily.
Instagram and Pinterest are driving us to demand the world's most beautiful looking kitchens. Within these kitchens we are then creating the most artistic food possible, to photograph and share. Food has become a major influencer and the kitchen is the centre of this.
Future kitchens
The kitchen has always reflected society. So, wherever society goes next, the kitchen will follow. As health, wellbeing, diet and lifestyle become more important to us, the kitchen might actually lead change within society.
A key role the kitchen will play in the future will be how to improve sustainability, maximise efficiency and how it will evolve to look after our planet better. And as we strive to become fully automated in our homes, we can be rest assured that technology will be constantly innovating to improve our everyday lives.
BSH Home Appliances ltd | www.siemens-home.bsh-group.com