30 Sep 2020
The 'Internet of Tanks' – a Hot Water Cylinder Story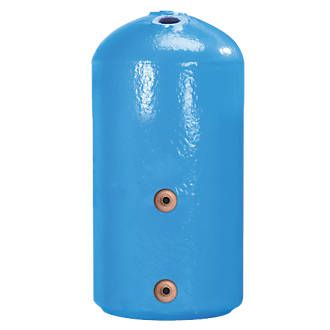 What is it about old hot water cylinders that conjures up fond memories of a looming, groaning, bulbus creature with its makeshift winter jacket? Not only emitting a familiar periodic groan from behind the airing cupboard door, but providing a constant warmth that helped many of us dry our sports socks, trainers or walking boots after a typical summer's downpour in the English countryside. The fact is, despite their rudimentary appearance, these comedically dressed cylinders were an indispensable feature of our homes.
Cylinders have remained largely unchanged over the last 50 years. The ill-fitting insulated jacket has slowly but surely changed to foam in varying thicknesses, which is likely due to the realisation that perhaps airing cupboards need not be 10 degrees warmer than the rest of the house, and escaping heat is better off WITHIN the cylinder. Other than its choice of clothing, these giant kettles follow the long-standing approach of having a container, some water inside, an element or coil to heat the body of water, and a way of slowing down the heat trying to escape. Albeit a trustworthy, accepted method; surely there are further advances (in addition to the wardrobe change!) to bring these mythical creatures into the modern day…
Is this a hot water cylinder I see before me!?
The revised design of the humble hot water cylinder into the modern age has been slow and steady, copper to steel, lagging to polyurethrane insulation and header tank fed to mains pressure. The speed of development has kicked up a gear, over the past 5 years, innovative Oxford University clean tech spin-out Mixergy Ltd have completely revolutionised and transformed this cumbersome object from its necessary status to both necessary and state of the art. Introduction of some mechanical and software innovations mean that the humble hot water cylinder now heats your water 5 x faster than conventional cylinders, is 30% smaller and can be configured to connect to any heat source available from solar to air source heat pumps seamlessly. Mixergy's smart hot water cylinder has its own on-board machine learning (ML) function that can analyse the user's hot water requirements and only heat the proportion of the tank that is required, when it is required. The combination of partial charging (ie. not heating everything) and ML control logic significantly reduces heat losses and saves a great deal of energy per user over the year. Yes, that means less burning stuff! The average Mixergy hot water user stores <55% of total available volume. This means users are almost halving their heat losses when compared to the conventional alternative. In an age where wastage is becoming increasingly taboo (thank you David Attenborough!) empowering consumers and businesses to make smarter decisions about how they generate and store energy has never been more important.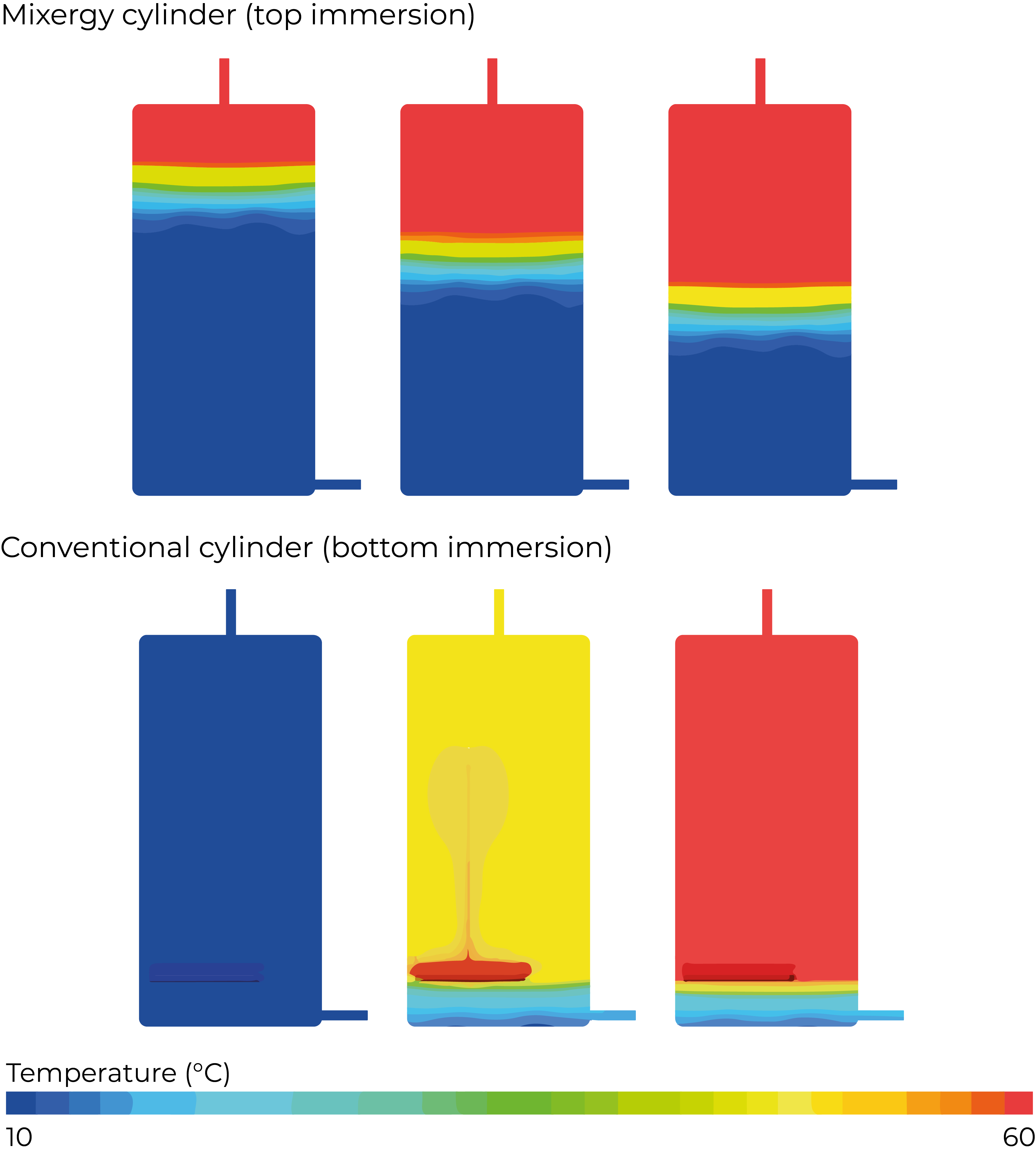 To ensure mass market engagement with this type of new technology, the user experience is critical. Mixergy have introduced both an app and a local gauge to help users check their hot water levels, set schedules and boost if required. This app gives the user complete visibility on every aspect of their hot water activity. Information like the exact percentage of hot water available in the cylinder, how much energy the cylinder has used, status of pasteurisation cycles, switching of energy sources and even, information about the energy mix and carbon intensity of the national grid's energy supply!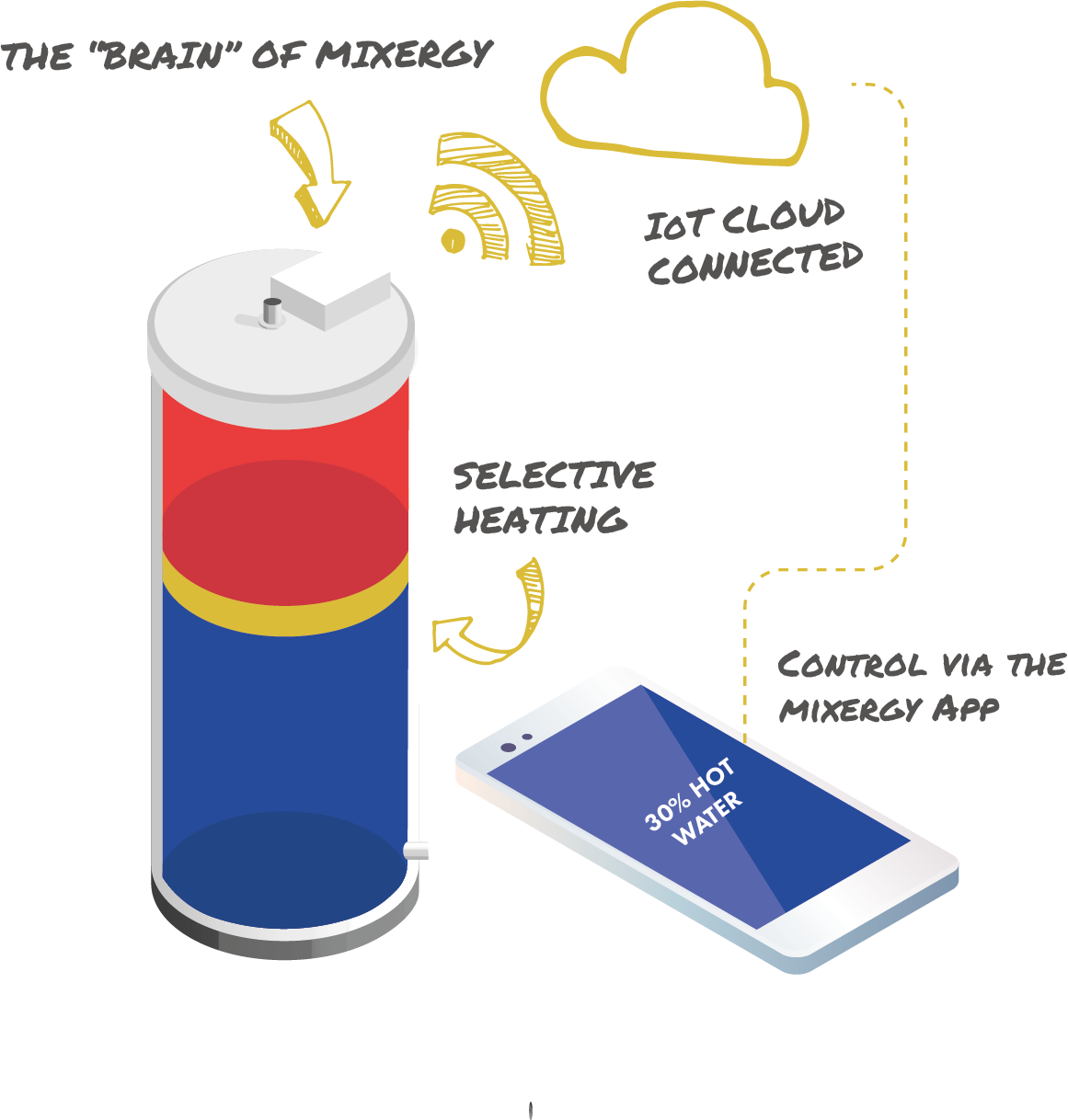 Description automatically generatedIt is not only domestic technologies that have accelerated in development in recent years, so have the tariffs that these homes connect to. We've seen a return in off-peak tariffs (like economy7 of old) to service the growing EV car market and even dynamic time of use tariffs that offer customers wholesale prices of electricity. Without a smart connected home, taking advantage of lower electricity prices can be quite cumbersome. The Mixergy app is designed to respond to changing and developing tariffs, heating up when energy is cheap allowing customers to use hot water when prices are high. Seamless, intuitive design is fundamental to the adoption of green and low-carbon technologies. It is perhaps safe to say that cylinders are still a way off becoming design icons like the iPhone or the VW beetle, but the very facts that emerging smart agile electricity tariffs can be tracked and utilised at a moment notice by the on-board smart control brain of the cylinder as well as utilising more solar and wind energy at grid level to ease it's congestion through its Demand Side Response (DSR) capabilities, more than make up for this… in my opinion.
Who else can benefit from all this?
We've highlighted the benefits to the end-user in depoloying smart connected cylinders within the home, but other sectors are set to benefit from this smart, hot water technology. Social housing and private landlords benefit from being able to remotely monitor their portfolios cylinders' performance, temperature, running costs, schedules, energy tariff and pasteurisation cycle information to vastly lower both energy and maintenance bills. You can even lower void energy costs by remotely isolating hot water supplies in vacant properties. As well as empowering asset managers to use data to inform decisions, the manufacturer also has remote connectivity to the cylinders allowing anomaly detection, fault finding and preventing problems from occurring before the tenant is impacted. Quite staggering. The IoT in terms of 'Internet of Things' or 'industry 4.0' is thriving as it feeds our appetite for data. In this scenario the asset managers can access this cloud hosted platform, enabling the interrogation of a fleet of hot water cylinders, uncovering valuable data that was previous inaccessible.
Other segments looking to hot water storage technologies include housing developers who have the tricky task of balancing customer experience, SAP performance and optimum cost to construct. Cylinders now feature in designs where heat-pumps or solar PV are used, helping their resurgence into the domestic market. Connecting hot water cylinders to Solar PV and diverting excess energy to heat the hot water inside the cylinders, transforms it into a low-cost battery. Unlike a battery, energy is stored as hot water, has unlimited charge cycles and does not utilise rare earth metals in its construction. It is widely reported that home-buyers are increasingly looking for more green technology in new-build homes, perhaps the hot water cylinder could be the low-carbon battery of choice for this generation of eco-conscious builders?!
The future is warm, efficient, and very capable
This pioneering technology on-board the humble hot water cylinder makes a handsome contribution to the future of smart building design and home energy management systems, ensuring that energy use is practical, economical and efficient manner. The 'internet of tanks' (IoT) is a phrase coined by Mixergy to describe this transition from copper tanks to a world of smart connected energy storage assets. The Internet of Tanks is live and continues to grow providing home users, developers, social landlords and consultants the opportunity to lower their building energy use and carbon footprint through sophisticated controls, remote diagnostics, and tariff interfaces as well as harnessing local renewable energy sources to connect to an ever present building technology as fundamental to many as a fridge or central heating system.
Mixergy Ltd | www.mixergy.co.uk