23 Nov 2020
Best Christmas Gifts | Smart Home Edition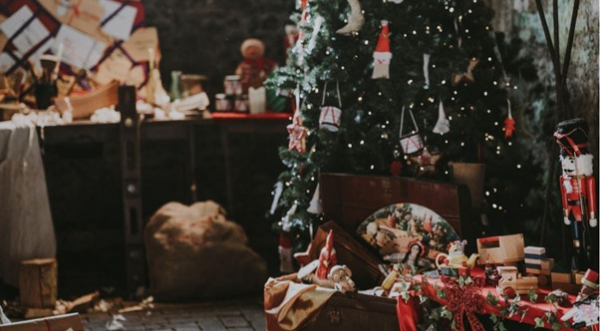 The big day is fast approaching, bringing with it a festive cheer. This is all well and good, however, in the early hours of Christmas morning, when Santa's sleigh lands on your rooftop, what everyone really wants is the latest cutting-edge smart technology under the tree. So, take a look below at our suggestions for smart technology presents...
The Google Home Mini
This small but mighty, hands-free smart speaker is the definition of value for money and is the perfect gift! With a range of colours such as aqua, coral and pale grey it simply looks incredible. The Google Assistant works brilliantly, as previously covered by Smart Home Expo here, and the Chromecast link works superbly - the Google Home Mini will also work as a Bluetooth speaker which is always a useful added feature.
Amazon Echo Dot
Amazon has come out with a bang! With their third-generation Echo Dot, Amazon has created a new fabric design which looks very modern and stylish. The sound quality has improved from previous editions alongside having the same Alex features which are currently present in other non-display Echos. Best part? The incredibly useful modes such as; Alexa Calling, Shopping Lists, Flash Briefings and Whisper Mode to name a few. One of our favourite features is the 3.5mm aux jack to connect it to a more powerful speaker - only if needed of course, but it's always nice to have the option.
Nest Thermostat E
Nest have an attractive, compatible and smart growing thermostat suitable for any home! Featuring all of the smarts of the original Nest, however with cheaper materials and less vivid display! Working with other Nest devices and other manufacturers too, this simple to use thermostat is very versatile. One of the best features is the intelligence built into the device, allowing it to gradually learn your families activities and heating schedule, therefore saving you as much money on energy bills as possible!
iFavine iSommelier
Despite the somewhat confusing name, let us explain! Christmas for some is the perfect opportunity to enjoy a glass of red in front of the fire, however, have you ever tried aerating your wines before swilling it down? If not, this is the perfect smart tech device to get this Christmas! The benefit? Let's talk science - exposing wine to air does two things: it triggers oxidation and evaporation. Oxidation makes an apple turn brown and evaporation turns a liquid into vapour - wine is made up of hundreds of compounds, and with aeration, the undesirable compounds evaporate faster than the desirable, aromatic and flavoursome ones. The iSommelier pulls air through a multi-layered molecular filtration system, therefore refining into 90% pure oxygen that is gently pumped through the wine leaving it beautiful!